Latest Commissioned  Portrait
Robert Corbin and Family at the Grand Prix in Monaco 
56" x 42" oil on denim
Online show at Artsy.net: THROUGH THE WINDOW.
I am happy to participate in this show where each artist shows their lock-down point of view in these unprecedented times.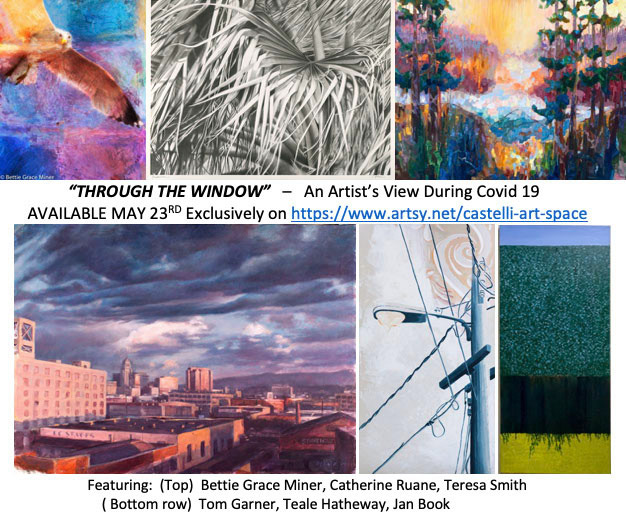 One of the painting I just finished for this show. Oil on canvas, 24 x 30". View of DTLA from my loft.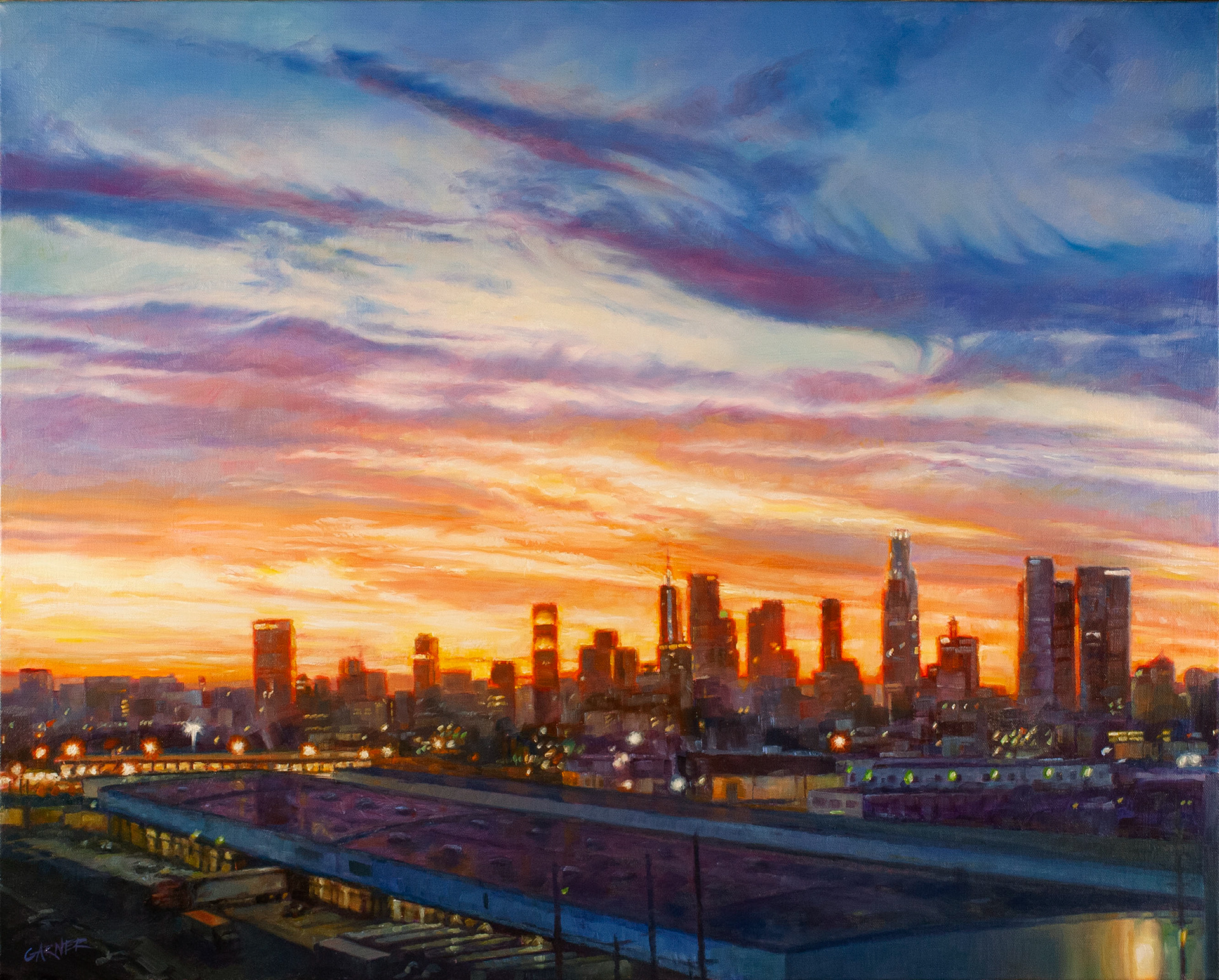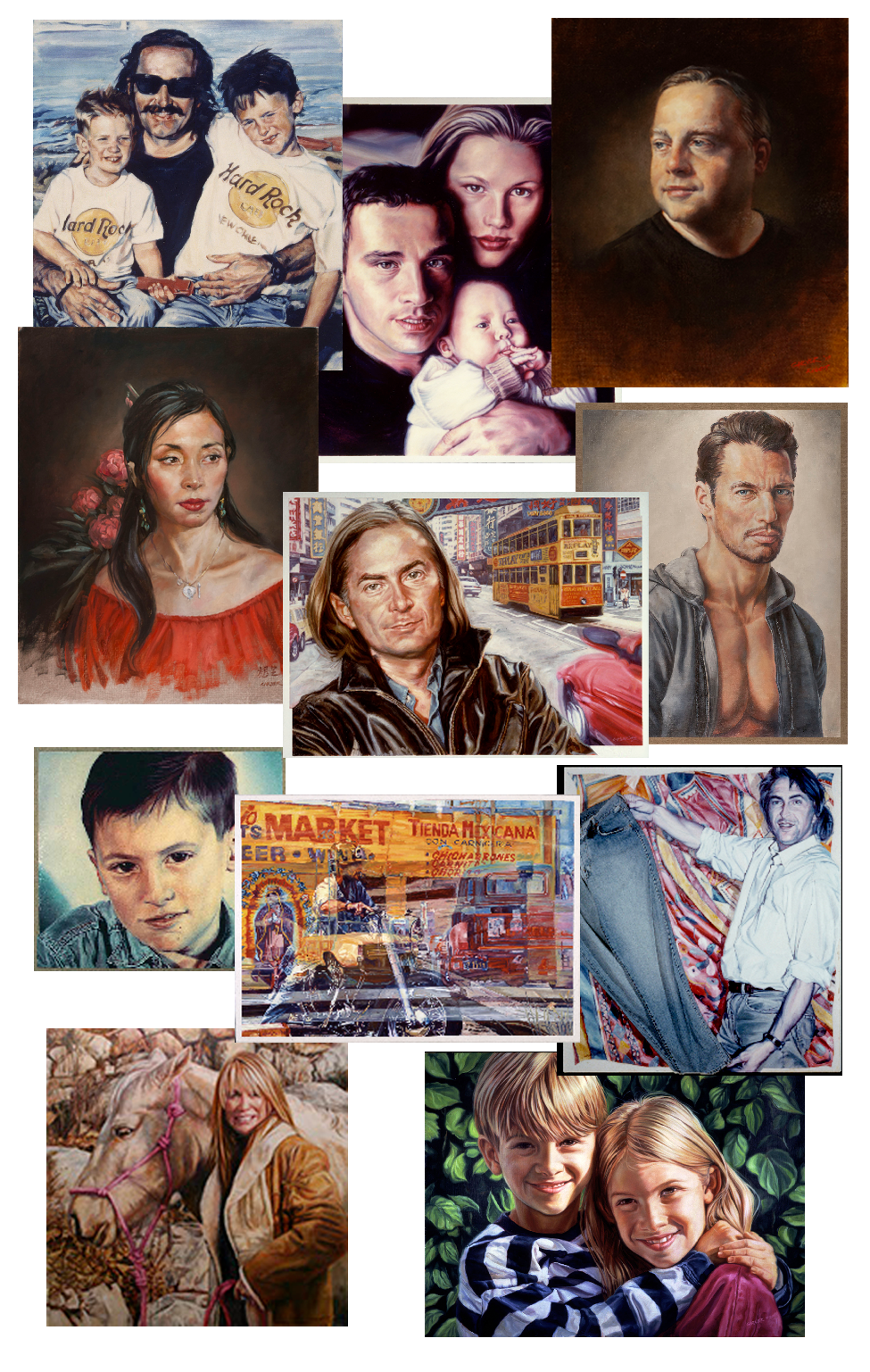 A hand painted portrait is a wonderful thing. It has a warmth and power to arrest your attention in a way that a mere photo could never do. It brings to life the individual and becomes expressive of their unique personality. It is an inspired gift you can give someone you love and want to remember for always. It has that forever quality of something you will pass down from generation to generation.

These paintings were all commissioned portraits (mostly work from photos). And everyone is completely different in style and content. Some are standard size (c. 16 x 20"). But often the oversized portraits (averaging 36 x 36"), that have a Pop Art feel, are even more interesting because they can have multiple subjects and express a person's interests, lifestyle, or business. A memorable gift to your children, spouse, or parents.

Prices range for $3,500 to $9,900 (plus shipping) depending on the size and content. Please click the "Portraits" tab on this site to see more portrait samples. If you are interested in having a custom portrait done with true heart please click on the "Contact" tab.